Nothing like keeping busy and enjoying it all at the same time!! And why not share with you!! Check out some of my upcoming events!! Mark your calendars!!
*February 7th, 2022 (1 pm/ET)- "Black History Month in the Workplace", Having Tough Conversation Series-Monthly Series (Virtual Lecture) [OCOO-Office of The Chief  Operating Officer]…(Washington, DC/Richmond, VA)
*February 15th, 2022 (4 pm/ET)- "The Art of Storytelling: Black Imagining of Politics and Pop Culture", [Featured Series Speaker], Berglund Seminar Series-Virginia Commonwealth University-Honors College (Richmond, VA)…Registration TBA
*February 19th, 2022 (12:30-2 pm/ET)-"Black Women and Theories of the Future" (virtual) [Invited Panelist], Schomburg Center-Black Feminist Future series, Schomburg Center for Research in Black Culture-The New York Public Library (Harlem, NY)…Register Here
Join us for Black Woman and Theories of the Future, a virtual conversation detailing and discussing Black women's cultural and academic contributions to Afrofuturism past, present, and future. The program features Dr. Susana Morris (Georgia Institute of Technology), Dr. Kinitra Brooks (Michigan State University), Dr. Esther Jones (Clark University), Dr. Tiffany Barber (University of Delaware), and Dr. Grace Gipson (Virginia Commonwealth University).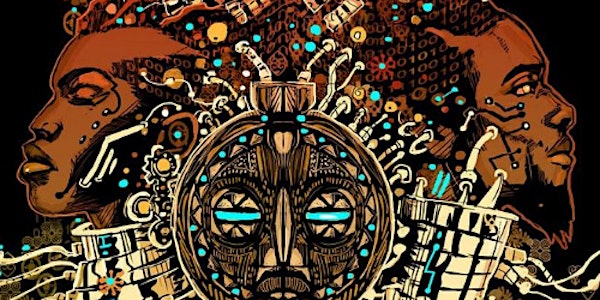 *February 23-26, 2022-
"The Future is in Her Hands: Rewriting Black Girlhood Narratives and Experiences in Comics," 43rd Annual Southwest Popular/American Culture Association (SWPACA) Conference, [Conference Presenter], (Albuquerque, NM)
"Teaching & Research with Critical Race Theory" 43rd Annual Southwest Popular/American Culture Association (SWPACA) Conference [Invited Panelist], (Albuquerque, NM)
Despite the fact that Critical Race Theory (CRT) has been around for over 40 years, it appears that a lot of folks – especially those who have little understanding of what it is, its history, and how it is used (and not used) – have recently discovered it exists and have formed ill-informed opinions as to its appropriateness in education. CRT originated among diverse legal scholars and led to the development of other "branches" of CRT such as LatCrit, TribalCrit, and Asian CRT. According to the American Bar Association, "CRT challenges white privilege and exposes deficit-informed research that ignores, and often omits, the scholarship of people of color." Parents and politicians in the United States have come out in force, disrupting school board meetings, proposing legislation, and even calling for a ban on the teaching of CRT at all levels of education, calling it "indoctrination" and divisive. This roundtable attempts to do a number of things: provide historical background regarding the development of CRT, provide context for the recent public outcry regarding its supposed use in the classroom, share ideas and resources regarding CRT in the classroom and research, and discuss attempts to impose bans or legislation that misunderstand and seek to limit the use of CRT in education and how one can respond. Participants also welcome additional experiences, ideas, resources, and strategies from folks in the audience.